Our Goal - Glover Ford, LLC.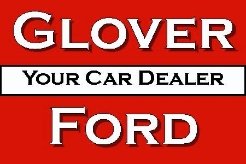 We are a small town automobile dealer who values honest, hard work. We offer a no pressure selling environment and competitive prices.
We want to be your new vehicle dealer, used vehicle dealer, and the auto dealer who provides you with all of your vehicle service needs. A short drive from the following counties: Falls, Limestone, Mclennan, Bell, Milam, Robertson, & Freestone including the cities of Marlin, Rosebud, Lott, Kosse, Riesel, Reagan, Groesbeck, Mexia, Mart, Waco, Robinson, Bellmead, Lorena, Hewitt, McGregor, China Spring, Bruceville, Temple, Belton, Cameron, Calvert, Bremond, Chilton, Thornton, Franklin, Moody, Teague, Calvert, Bryan, College Station, and many more.